Grand Opening of the Neighborhood News Bureau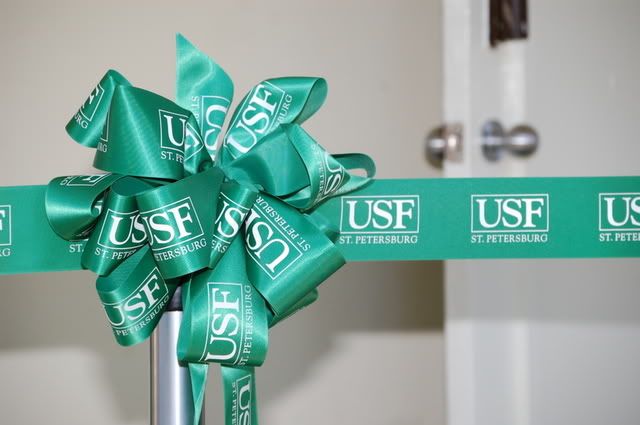 Photo: Nate Kurant
The Department of Journalism and Media Studies at USF St. Petersburg welcomes you to the live blog coverage of the grand opening of the Neighborhood News Bureau and dedication of the Peggy M. Peterman Newsroom.
The Neighborhood News Bureau was created in 1997 by G. Michael Killenberg, founding director of USF St. Petersburg's Journalism & Media Studies department.
Hear
Dr. Killenberg and what other members of the community have to say about the News Bureau.
Read
what
St. Petersburg Times
writer Jon Wilson reported about Dr. Killenberg and the Bureau in 2001.
Listen here to WUSF radio.
Read here in the St. Petersburg Times.